Donna Grass, REALTORS
REALTOR®, BROKER, SFR
Phone: 304-343-9000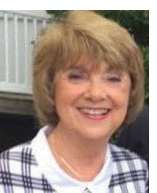 The GRASS is greener on our side!
West Virginia Real Estate
Welcome to…… Donna Grass, REALTORS!!
We hope you enjoy your visit and are able to search our site easily!
Interested in a CAREER in real estate? Give us a call!
Donna Grass, REALTORS has been in business for 15 years. We are a family
owned and operated real estate company. Our Broker, Robert L. Grass Jr, has
lived and worked in Charleston, West Virginia his whole life! After graduating from
West Virginia University, he began his career in real estate as a Realtor and soon
became a licensed real estate Broker. Later Robert focused his career
on commerical and residential development complimenting his career as a real
estate broker. He has been a licensed Real Estate Broker for over 37 years!
Donna Grass has been a licensed REALTOR for 23 years. She has served on
various boards such as the Kanawha Valley Board of Realtors as a Director, on the
Board of the Multiple Listing Service as a Director, Vice - President and President,
as a Chairperson for the Membership Committee as well as having served on
various other committees and boards.
Donna Grass, REALTORS is a member of the West Virginia Board of Realtors
and the National Association of Realtors. We are a independent company (non-
franchise) that offers all the services provided by the Kanawha Valley Board of
Realtors, Multiple Listing Service, and the Home Warranty Of America company.
The Donna Grass, REALTORS team includes:
Precilla Richards
Cindy Walton (also licensed appraiser)
and now welcoming our new agent, Adrienne Grass.
Our team is available and eager to service your real estate needs!